Personal Interest Details

8th 9th 10th August 2008 Weblink here for nominations
My primary acknowledgement must surely go to my son Fintan who has done all the hard work involved in making this dream of my having an ABU website a reality. The rest of the family, Anne my wife of nearly 30 years and my ever disgracefully disparaging but witty youngest son Declan, who tolerate my obsession with ABU.
Proud ABU Fishermen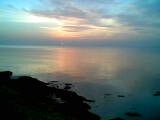 Skalderviken , Southern Sweden (courtesy Uffe E)
I would also be very remiss if I didn't acknowledge my very good and longest known Swedish mate, Uffe Edefuhr, who has been instrumental in helping me get this site up and running thanks to so much accurate advice and many photographs supplied along with huge volumes of e-mail, Skype and even occasional MSN video conferences. THE man in the ABU world who knows and his respected by all not only for his knowledge but also for his manner to all. Uffe insisted on me using this photo of him holding a slightly smaller fish so as not to embarass me! Kyo (from ABU-mania) has a nice fat rainbow trout! Mate Lins (below right visits from Brisbane Qld, every year to go head to head with Art and I , in confirming who is the best fishernman on the day! Friend ABUBo from Danmark has a fine Pike here and one of the best live fish photos I've seen. Looks like an ABU Hilo did the trick! Check out Max's fine Huchen specimen.
| | |
| --- | --- |
| | |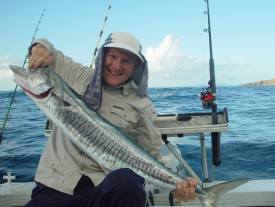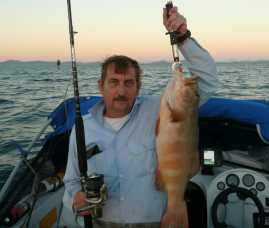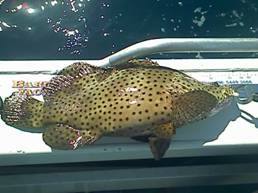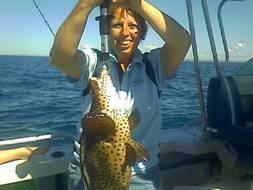 Recently I received some family photos of very young fisherwomen and parent using both Abumatic and Ambassadeur reels to catch salmon in the Frazer River Canada. Thanks Mike, great to see the fans of a new generation!
Since beginning this endeavour, I have made many hundreds of e-mail contacts with sellers and I could not hope to mention them all personally but they do have the opportunity to sign into the Guestbook provided (which will soon be fixed) and participate in the forums soon.
In no particular order, Rob Jansssen, Bo, Len and Carl Borgstrom, the two Jans, Jack Erskine, Mike Harrison, Big Mike, Rune, Carmilla and Kjell, Clinton Beeler (of Zebco fame) Peter (Harro), Morgan Bengtsson, Christian M, Daniel Skupien, Simon Shimomura, Glen Eriksson, Ove Agdahl, Frank Jones, Mikael Risberg, M.Ho Sifu, Marco, Guepiot, Christian, Jean Paul, Piet, 2 Peters, Andy, Steen, Ray Hays, Mats, Rikk, Carson, Patrick and Stu Lawson, thanks for the interesting regular e-mail.
You can help further extend my ABU collection if you wish to contact me via e-mail for an unlinked webpage.
My interests beyond fishing (and other than my work as a primary school teacher) are many and varied and include travel, gardening, photography, eating/cooking, wine tasting and swallowing, home theatre/cinema and shooting.