ABU Reels/Rods Collection
The Nine Groups of A.B.Urfabriken Reels
Record, Ambassadeur, Abumatic, Half Encapsulated, Spinning, Fly, Pimpel, Mooching and I.G.F.A.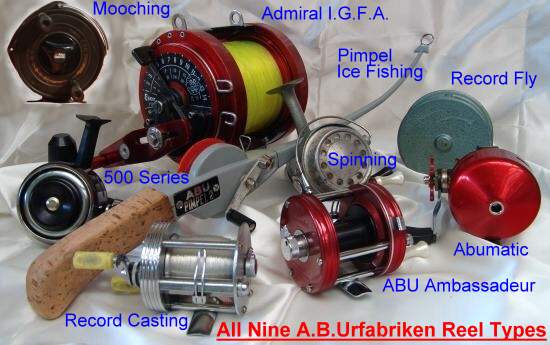 I am working on building my collection slowly, the primary reason being is that I have a strict budget to adhere to. The advantage of this slow process is that I get to know each reel or two that arrive from a particular seller and I have a week or two or a month to get to know it, photograph it, find an appropriate place in the display case and hopefully continue communications with the seller. Ah well, that's my justification for not being able to spend hundreds of dollars whenever I feel like it!
Many friends have sent me items to help with my collecting habit, true collectors who look beyond the monetary value of items and are keen to help a fellow collector!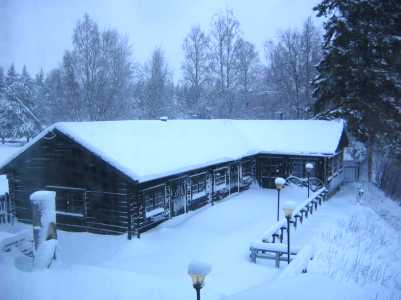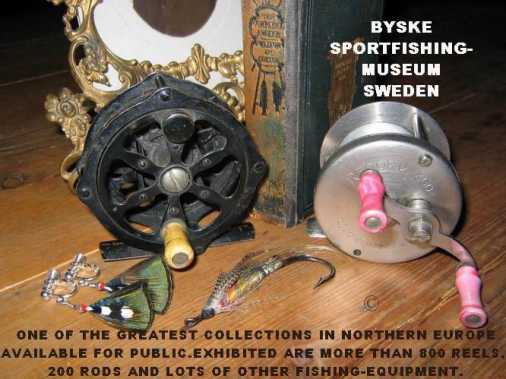 SOS ***Collectors needing Vintage ABU Parts ***SOS
Please e-mail Lonnie Mills [ lemills@swbell.net ]
A trusted, helpful and reliable friend to fans of ABU
Just post any "to be shared" details here.