Some fine examples of the Swedish ABU Tackle Catalogs from the start in 1948 are wonderful to read and imagine flicking through the pages and making tackle decisions of the year. I own many but friend Mikael Risberg has kindly let me use his previously scanned Napp och Nytt front covers to to save me many hours work!
I now own most copies of the English Tight Lines and all Swedish Napp och Nytt catalogues and have some in double and would love to swap my doubles for ABU Record items of interest to me.
I am intrigued at knowing the full extent of ABU's global domination of the fishing world brought about by the production and distribution of their free catalogs. English, Irish, Swedish, German, Netherlands, Danish, Norwegian, Finnish, French, Spanish, Polish, Czech and Russian are some I have heard of. I would love to secure a copy of these highlighted in red to share here. Perhaps there are more?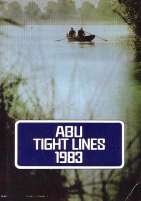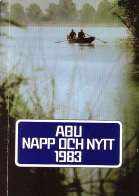 English Swedish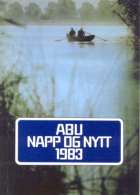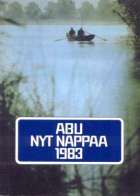 Norwegian Finnish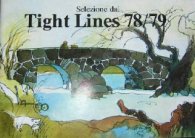 Italian catalog named Tight Lines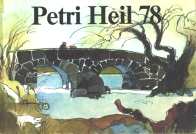 German Petri Heil
Friend Christian, ex-patriot Swede living in Austria, has sent me this collection of German language ABU catalogs.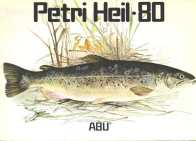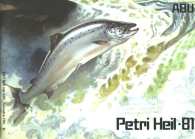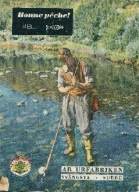 French

first appeared as

Bonne Peche

in 1956 then under ABU Year Dates later, below
Note F on on spine of 1982 issue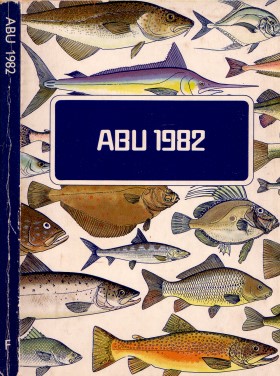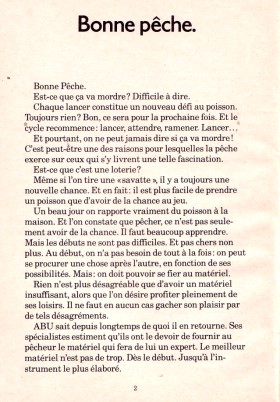 and no F as this 85 catalog is a thinner folded and not spined catalog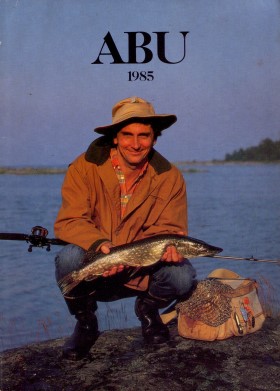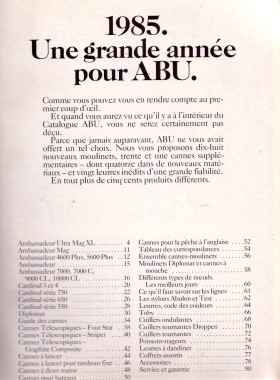 The

Dutch/Belgium

issue was built on
the

German

style Petri Heil catalog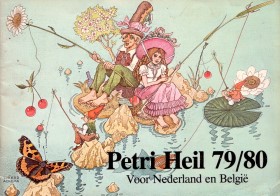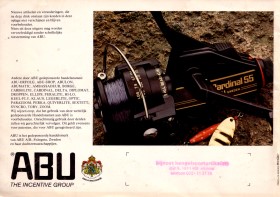 You will notice some minor variations in these 4

Dutch Petri Heil

ABU catalog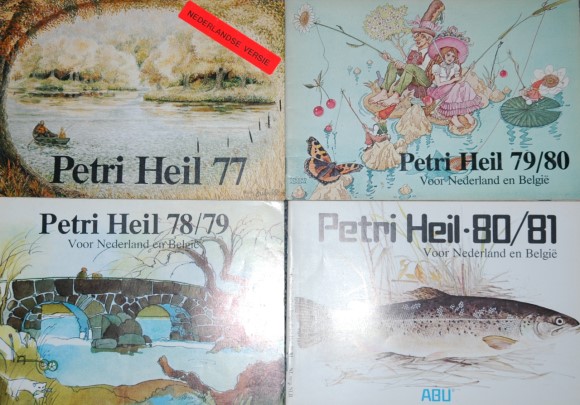 The

Irish or Eire

ABU catalog
was identical to the English Tight Lines with the exception of
Eire
being printed on the spine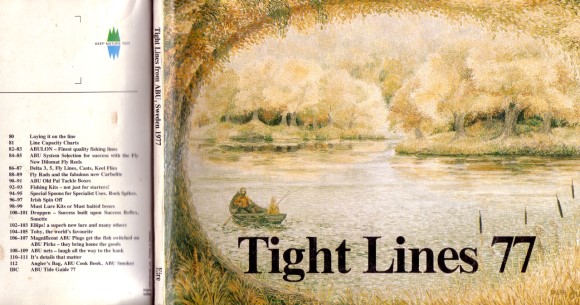 Hungarian
ABU Catalogs from 1975 and 1978 below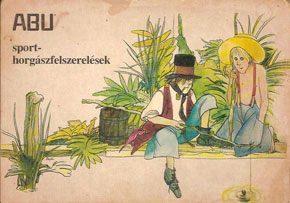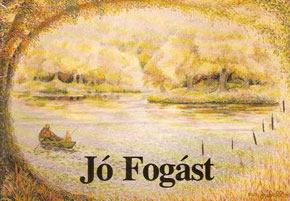 Help finding one copy of these countries below would be appreciated
Portuguese to appear here soon
Spanish and Russian (needed)
Some ABU Catalog anomolies here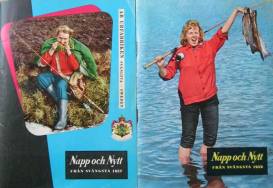 Mvh Trond
Note: These English French and German variations of 1956 ABU Catalogs and 1955 Rely on Record Special catalogs marketed in England and Spain.
More interesting info on French ABU catalogs has come to light due to my friend Jim Partridge (UK).
At one time the French ABU catalogs were named Bonne Peche (1971) and later they were named in English "Tight Lines" being published in French language up to at least 1985
Likewise my Japanese copy from the same anniversary year 1971, it is titled on the cover as Tight Lines but published in Japanese.
I guess English was thought to be the universal language, but it does not explain why German, always named Petri Heil and other from Europe has their distinctive catalog names.
Paul Berghaus really got ABU going int he early days with massive purchases of their Record and ABU reels named Pebco.
This 1960 Fiskredskap catalog from 1960 is facinating as it shows their huge inventory of fishing equipment for sale. It is interesting as we can trace much ABU fishing equipment here and also see products from other companies. Click this cover image to look at selected pages.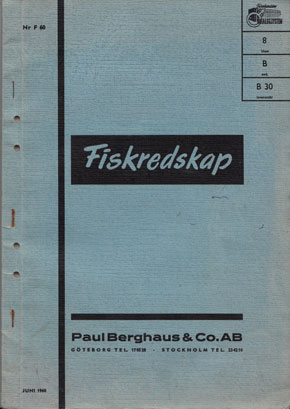 Some general purpose Outdoors products companies like the one below sold quality shooting and fishing equipment and issued their own dedicated catalogs

Click on Allt för jakt och fiske below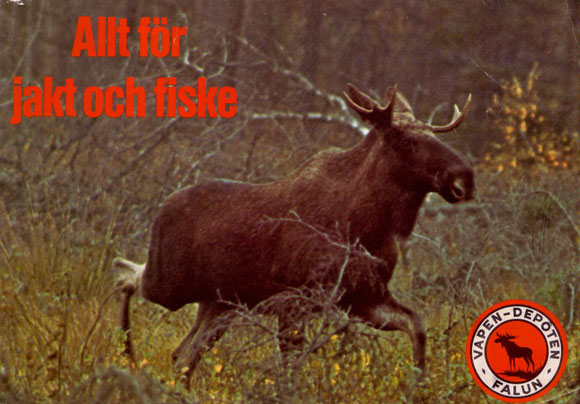 Did you know a German or Austrian company by the name of Rossler actually produced a high quality fishing catalog in 70's and 80's which featured (independent from the Swedish catalogs) their own formatted advertizements for our beloved ABU products?
Look for high quality scans of relevant pages from 1978 issue here, soon as time permits.

More here later courtesy of Jan Eggers contacts!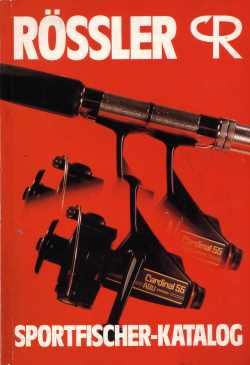 Catalogs mentioning ABU were also produced by the Kilwell Company in New Zealand
Kilwell of NZ produced a 50th Anniversary catalog for ABU and other manufacturers as well as their own
Here John Fishkat shares the Certificate of Incorporation which tells of the ABU connection to Kilwell from 1964 to 1985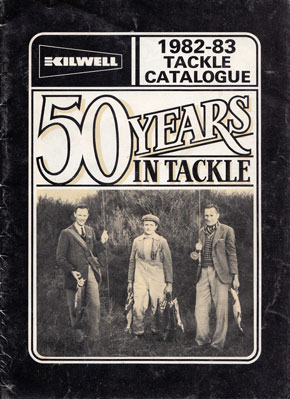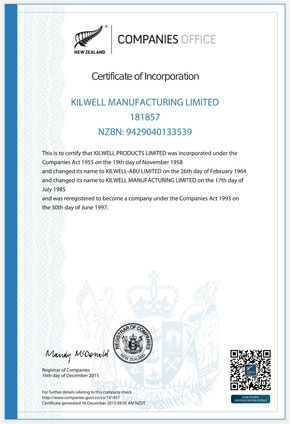 Catalogs mentioning ABU were also produced by the Kilwell Company in New Zealand
A UK ABU angler and collector John Cheyne has kindly shared a mail order catalogue here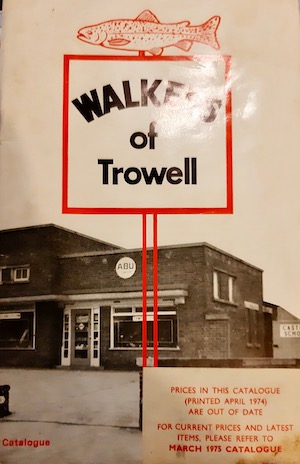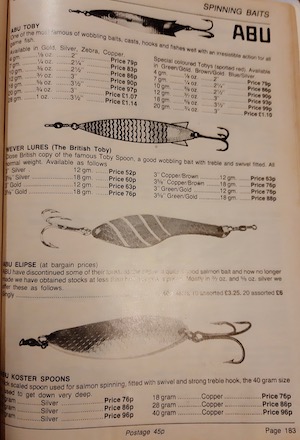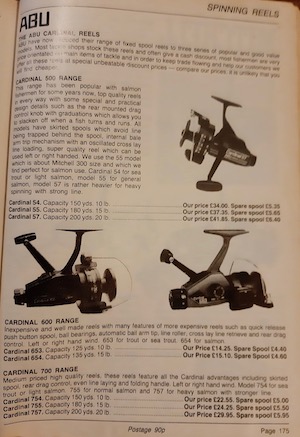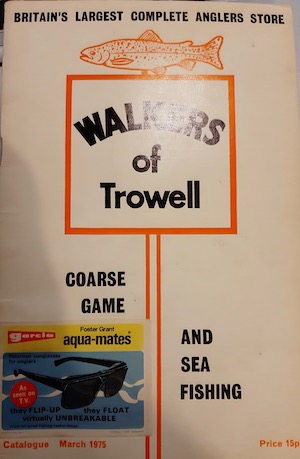 Milbro Seanson 1963 Catalog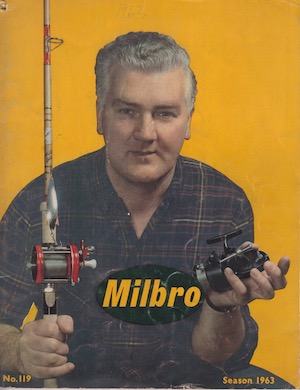 Please share you findings on ABU catalogs here.
I still seek to buy a 1960 Tight Lines Catalog if you have one to sell.