My A.B.Urfabriken Factory Tour : Svangsta
At 9:am Len, Patrik, Olle Uffe and I descended upon the factory.
It was much larger than I expected, maybe 200 m long, 30 m wide any 3 stories in height.
The company when at its peak, building all ABU products here before Asia was utilized to reduce labor costs , gave employment to 600 plus persons.
Now it is the workplace for just 26 people.
The staff obvious work smart and are tasked to many jobs during the day.
Being an old building, the various levels are accessed by steps at the rear of the building for staff whereas there is a small elevatorsfor guests such as ourselves.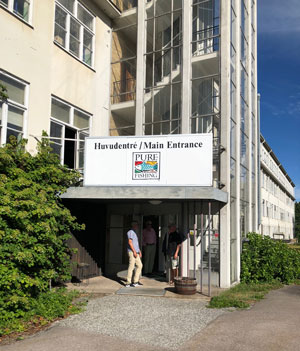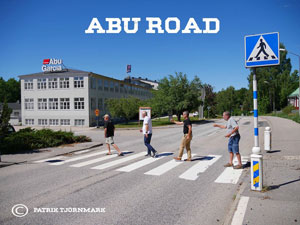 We are met on the top floor by numerous people and introduced to Michael by Olle a man we are to soon learn that is ably matched to this role he has of guiding us through the factory seeing the oldest machiney through to the most modern robots and even a sneak peak into the rooms where prototypes are seen, handled and admired through to the no photography area where next years Commemorative reels are still one of a kind and awaiting the go ahead for limited production run aimed at collectors at a premium price. Some of what happens in Svangsta stays in Svangsta!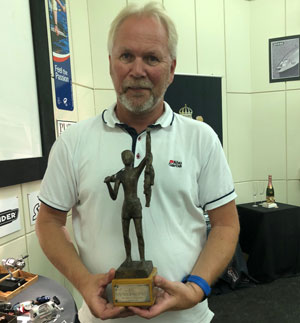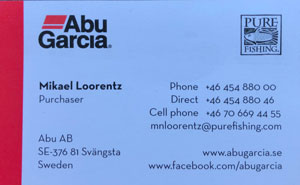 The ABU complex comprises three parts the Factory itself, then the Museum which was in fact the old Factory as well as the retail outlet/shop open to the public like the museum.
Neary in Svangsta is the old HALDA Factory which initiially built the pocket watches , typewriters and other products before A.B.Urfabriken became known as the fishing reel manufacturer. Part of this old Halda factory has now been re purposed into a dining venue and we took our lunch there .
So back to the tour, we went down to the bottom level and started there from seeing the some of the oldest machinery still used and in working order. We progressed over the next several hours upwards ending back at where we stared in the meet and greet foyer with comfortable seating, media side room and many Awards posted along side glass cabinets of reels.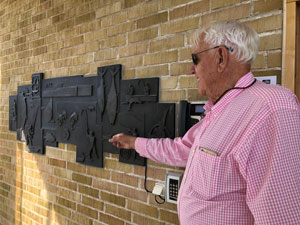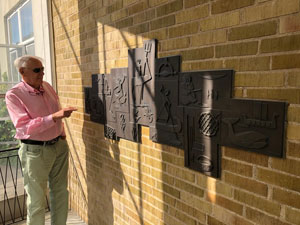 One cannot help but notice the preoccupation had with supporting the arts. Rising up the levels , I stopped with Len while he explains the bronze relief sculptures depicting The History of Sportsfishing as well as the staff suported with wooden sculptures.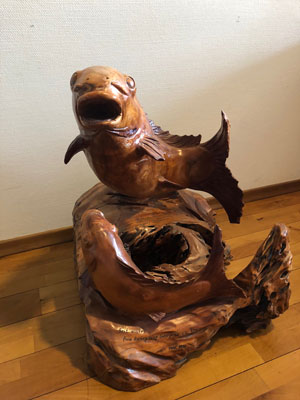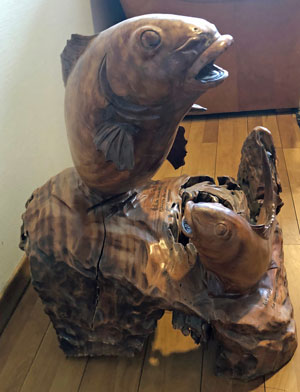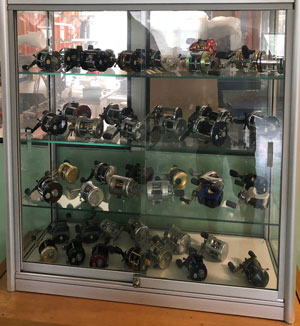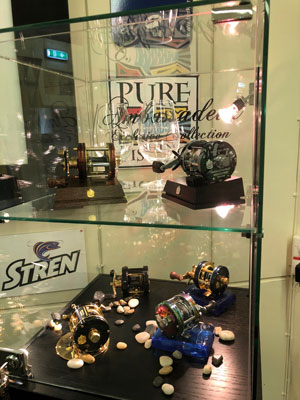 From the bottom floor, Michael directs us and we see both old and new equipment being used .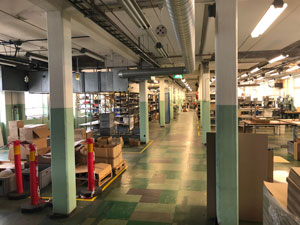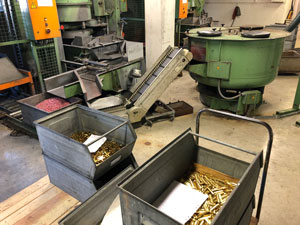 Arrival of raw materials and polishing components.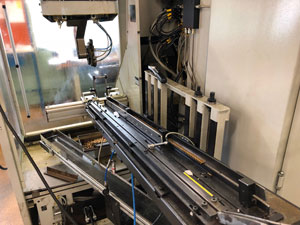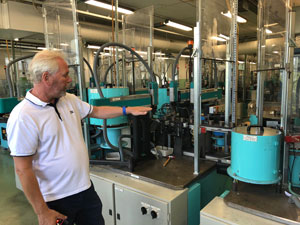 Drilling alignment and laser engraving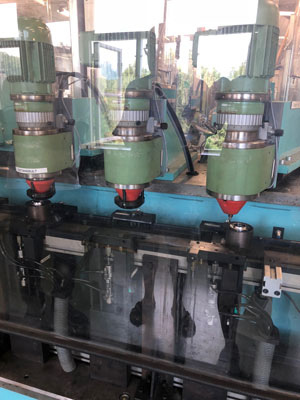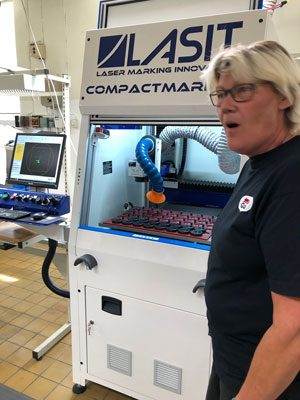 The pressing machine where i was allowed to assemble a 5500 cage. Myriads of coloured sideplates.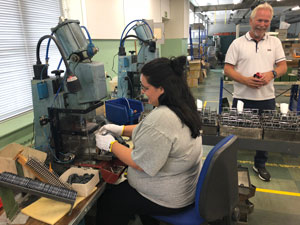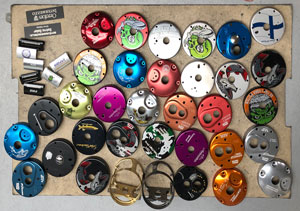 Partially assembled and pressed brakeplates and recycling waste turnings.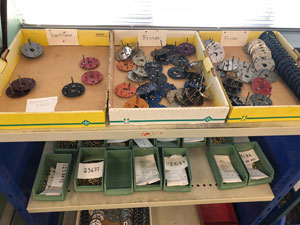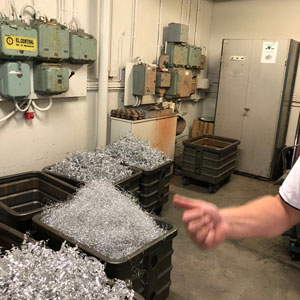 Special instruction manuals for special reels requiring special boxes and packing.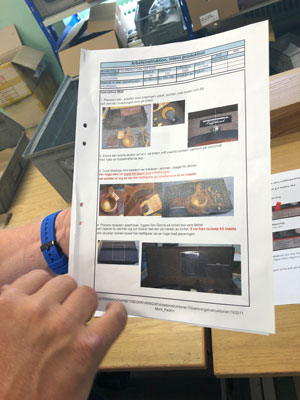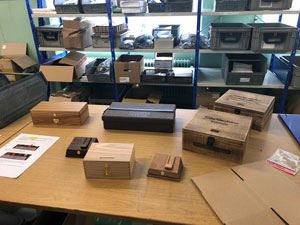 Meeting deadlines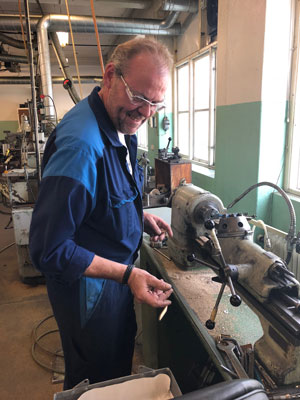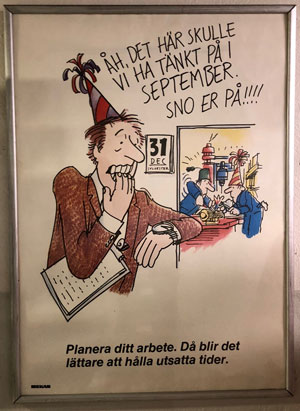 Final Assembly of reels by hand and testing .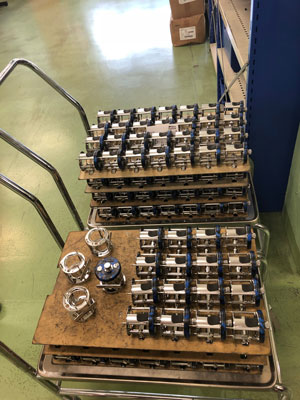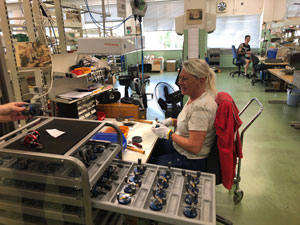 The presentation room for large retail customers.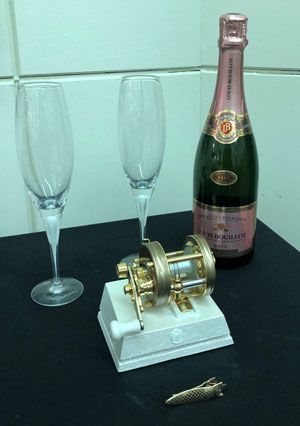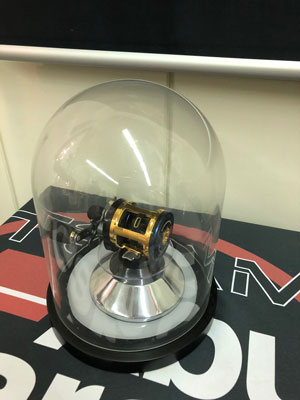 More to be added.....
Back to