Fishing with Uffe Edefur , Sweden
Just like when Uffe visits me in Australia , he does not come for my good looks, rather to experience out fishing.
Likewise for myself in Sweden.
Our first trip was a wipeout with 15m/sec wind down the coast at the mouth of the Ronne River.
We tried several areas to avoid wind but no success.
Hard wind pushed the seaweed in and made it difficult for casting for out the quarry, the Seatrout.
No fish, but as Uffe would say, (our arse was not in the lake) , but hings could have been better!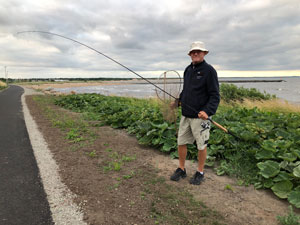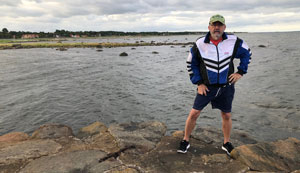 Next venture was to learn how to fly fish and try for a rainbow trout.
The weather was still not cooperating but we perservered.
Rain, cold wind but success was not far away!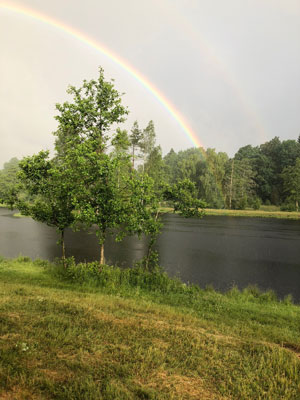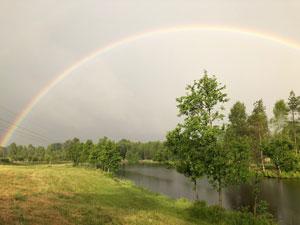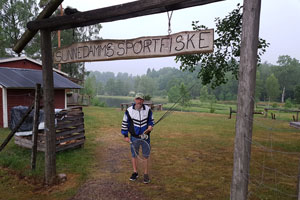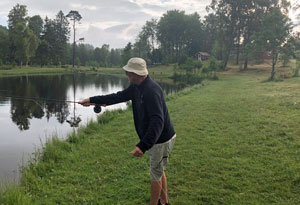 First learning how to fly cast, I was instructed capably by Uffe.
Link to some good
fly-fishing advice
The reward was a beautiful 2.1 kg very well conditioned Rainbow Trout that was in no hurry to be netted.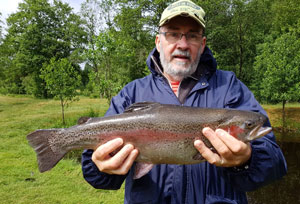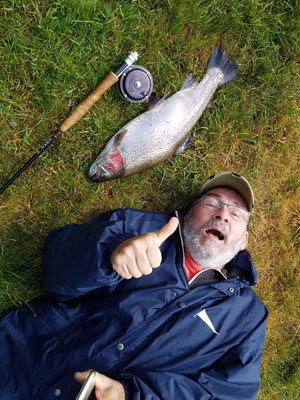 Next venture was to show me some of the tiny baitfish in a fishing style called coarse fishing.
It involves the utmost finesse, with tiny hooks, maggots or corn for bait, the use of berley and very long rods without reels.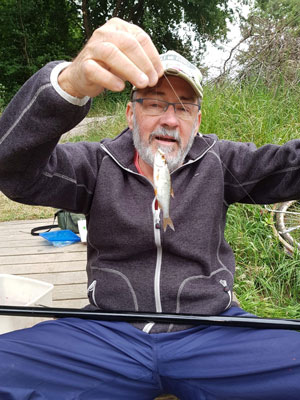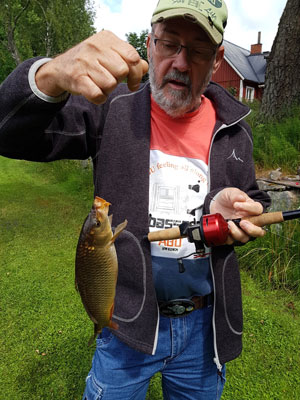 Some beautiful lake fishing for pike occurred on a like adjacent to where Uffe spent his summer holidays at the family farm.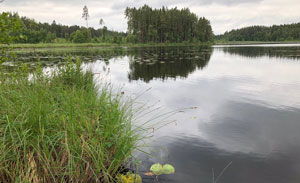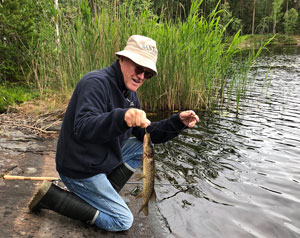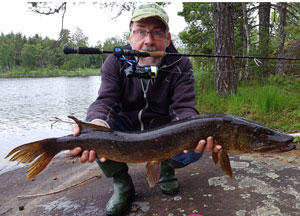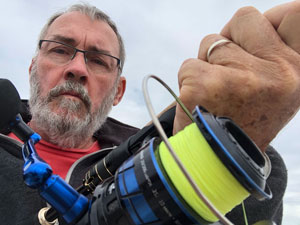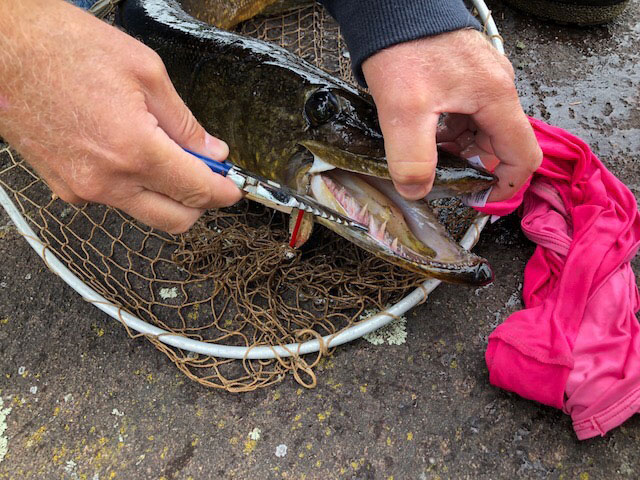 Twin lakes V. Gos fishing at night, no success!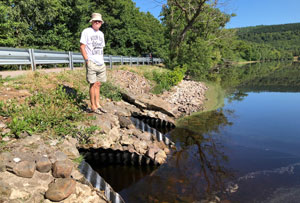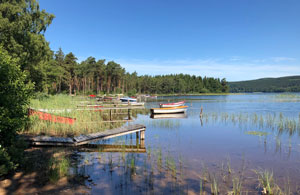 Coarse fishing for bait fish.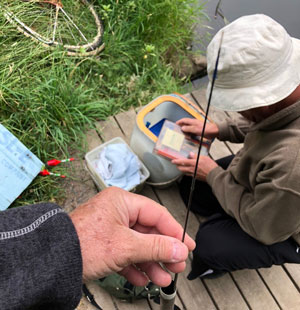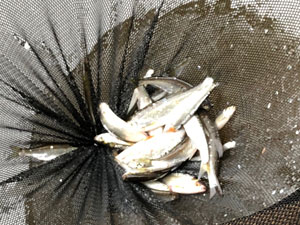 A holiday long remembered.