Collectors
Lures.
A work in progress which all will appreciate I'm sure!
Many thanks to Mike, Derrik, Rob, Henrik, Hans, Steen, Uffe and others in the future
Record ABU Lures by the Decade 40's, 50's, 60's, 70's, 80's
Plankton Favorit

The lure first appeared in 1945 and lasted till 1961. The 20g/50mm size was the only one produced at this time in S, G, K, Z, Cr, S/G. S/K, Pm, and SV. These continued until 1961 according to Steen and 1973 according to Goran. I have know way of determining with catalogs I have.
At either later date 62 or 73, the 3 weight range Plankton appeared. These were 7g/35mm, 12g/47mm and 20g/50mm long and were around until 1975 . The colour range was seriously reduced. The 12g and 20g were produced in S, G, Z, Cr, Pm, D, T, SV and BGL while the 7g was also produced in K .
Some of my examples of ABU Favorit in sizes 12g and 20g (47 and 50mm) are below
Note that the older examples are unmarked for weight and on the right is in the rare AK colour, while the others are 70's era K and S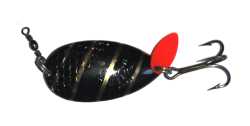 I only have this one 7g model and would like the other 8 colours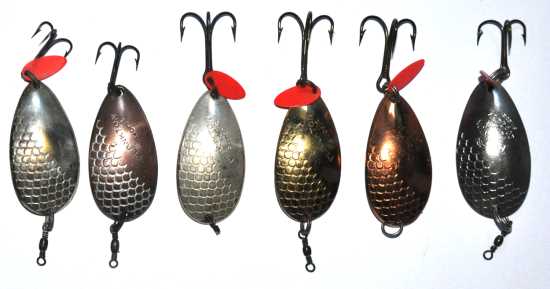 The first two are early models and 7 more colours are needed.
The modern 3 to the right need 6 more mates of the missing colours.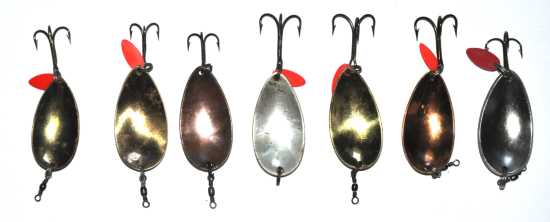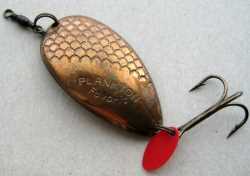 As yAs you can see above I found a Plankton Favorit in the colour AK too.
Bt size="3">est est wishes
Steen
A rare factory prototype that never made it to production and catalog is the Grey version shared here by Tomba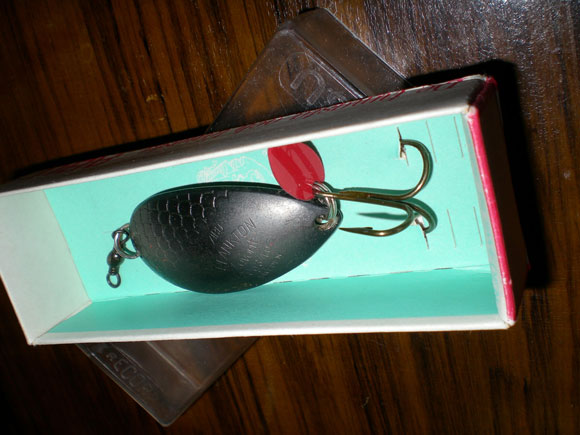 Back
to
Record ABU Lures by the Decade 40's, 50's, 60's, 70's, 80's
I am attempting here to create (with the help of others), the greatest collection of illustrated information about Record ABU lures ever collected together and freely available for all to learn from. Obviously image copyright for alternative publishing purposes always remains with the owners.
Please feel your input, help , criticism is very welcome and I look forward to expanding with network of Record ABU lure collectors and appreciators.
Contact me here to assist.
If you have any other lures, that are un-needed or doubles in your collection and are available for swapping or a reasonable fee, I would be very pleased to hear from you.