Record Fisken and Awards
In the late seventies, I submitted 2 claims to Mr Tony Perrin (Managing Director ABU UK) and was awarded Gold and Silver Record Fisken Awards. I still have the certificates but unfortunately the original jacket sporting the badges was stolen but I am now pleased to say I have replaced the beautiful gold and silver wired cloth jacket badges. I have never won or earned the Gold with Laurel Badge or Pin (see below). Maybe one day?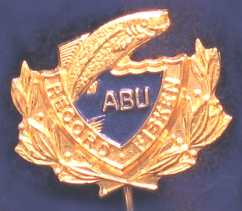 My first edition wire badges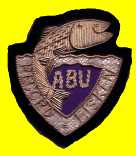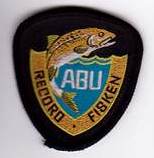 Second edition non wire badges
My certificates of Capture authentification are below
Some lucky anglers received the Golden reels in recognition of most meritorious catch for species and the dream trips were legendary world travel rewards also.
A Danish ABU collector has kindly supplied images of all 4 pins, Gold with Laurel, Gold, Silver and Bronze for us to enjoy, including fronts and obverse views which differ.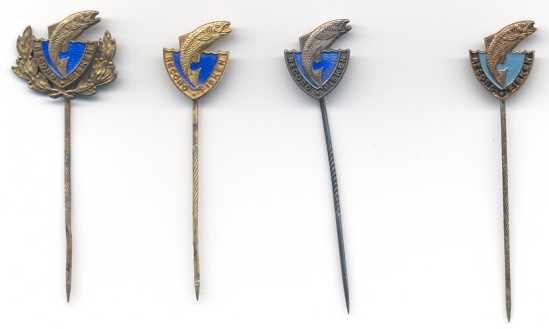 Other releases are below which indicate commemorative releases celebrating the Cardinal series of reels as well as the Record Fisken lapel pins.