ABU's Dream Trip Locations Around the World!
Eventually these locations will be accessed through the map above generously supplied by Clustrmaps.
At present I am having difficulty with the coding.
These are not all of the Dream Trips but more will be added.
Each page will link to an individual page
and these will contain from 3 to 6 page images of readable size.
Please note the the Tight lines Year number is reporting on the previous year's Dream Trip
It is hoped fans who have the early 1960 Tight Lines catalog that I am missing, may have a copy for sale or might kindly scan the relevant pages which will be duly acknowledged.

I have recently had the pleasure of meeting via e-mail and his visit to www.realsreels.com , one of ABU's Angling Royalty.
Namely, Per Erlandsen from Norway, who had the good fortune and skill to win not just one but 2 Dreamtrips, Puerto Rico in 1976 and again in 1978 TO Iceland.
Surely for ABU fans the stuff of dreams!

We will hear more from him shortly! Great story with his 1976 Dream trip and info about the Prototype ABU 50 IGFA reel which never went into production.
Next is Per's 1978 Dreamtrip to Iceland
You will regret not clicking on these red links above
ABU was well known for taking exotic trips anywhere in the world.
I hope to share video some time.
Meanwhile here is a taste of the ABU 1971 trip film to East Africa.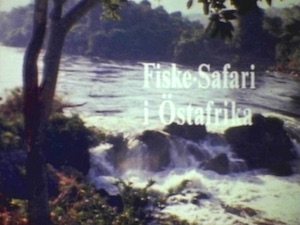 I am hoping to be able to add some more Dream Trip films here in time.
I am always looking to share here so if anyone has a film from the era lying around degrading over time,

I would love to acquire and pay for its digitisation and consequent sharing here.
I ave strong possibility of getting the film made during the Dream Trip to Ireland.
The 1982 Dream Trip was at the Morrum River.
The winners standing on the bridhe near the Fiskestugen.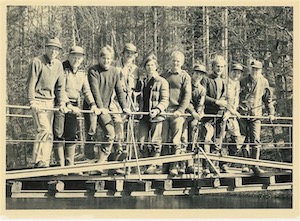 | | |
| --- | --- |
| | |
| | |
| More to follow ..with readable size pages linked as scanning is done. | |
| | |