Significant ABU Friends
Borge Johansson (workshop spray painter at Multofabriken, Orkelljunga, Skane)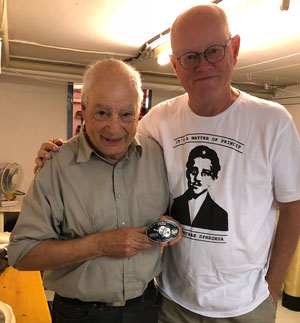 A long time music friend of Uffes remarked that his Dad worked for ABU for many years at Multofabriken in Orkelljumga.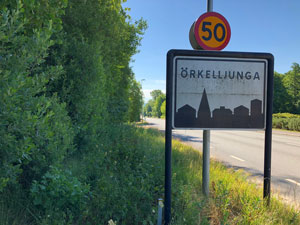 A gentle man in his mid eighties, Borge was very happy to speak with me through interpreter Uffe, and much was gleaned about the operation there from 1973 to 1982 when the factory was closed down. He was thrilled to receive the ABU buckle and tee shirt I presented him with.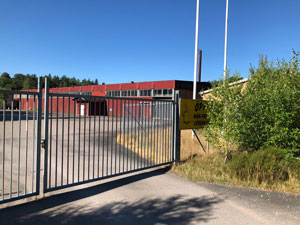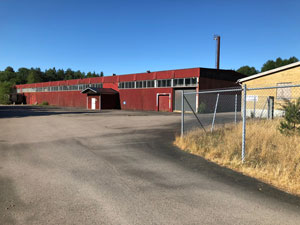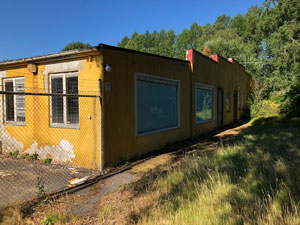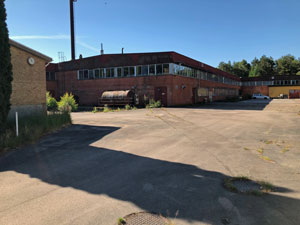 Images today show the sad state of repair on the padlocked gates and buidings.
We learned a lot of history from Borge that the factory complex produced nearly 5 million ABU Cardinals and Abumatics over this 9 year time frame. It had a previous history of other tenants and more recently post ABU it was an auction house.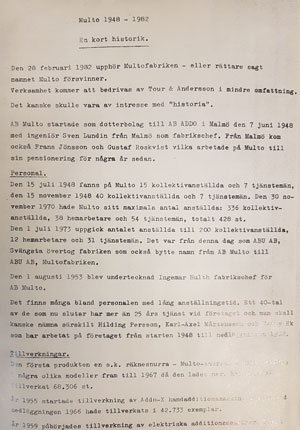 There were some politics involved and ill feeling between staff from Svangsta factory and Multofabriken factory as many new cost saving innovation were discovered and it was Lens desire to reward the workers involved.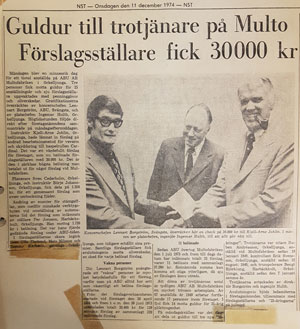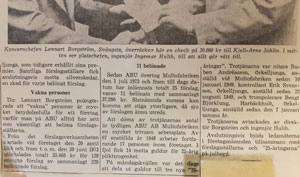 Borges letter of reward for innovation.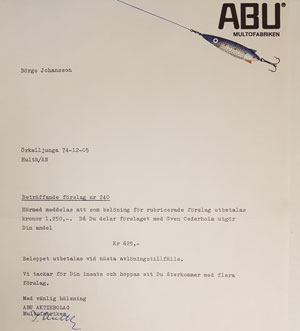 A strong social club and sense of community existed between staff at Multofabriken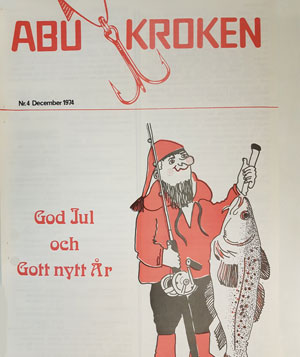 More to follow.....
If you are a person that has significantly had an effect on design/development/testing of ABU equipment over the years please contact me abuadmiral@gmail.com if you wish your contribution documented for posterity and the immediate interest of the ABU fans worldwide!