Pure Fishing Commemorative Tee's
Thanks to Ming from Malaysia
Latest very desirable commemorative ABU Tee-Shirt for 2014.

Hurry ... ( click to read detail ) ... to secure your before the print run of 300 is finished.
Pure Fishing Malaysia Sdn Bhd
No. 4, Jalan Para U8/103,
Bukit Jelutong Industrial Park,
Seksyen U8,
40150 Shah Alam,
Selangor,
Malaysia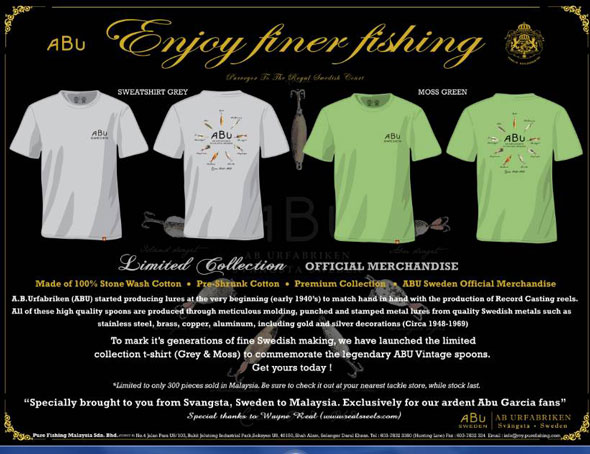 Last year's sold out!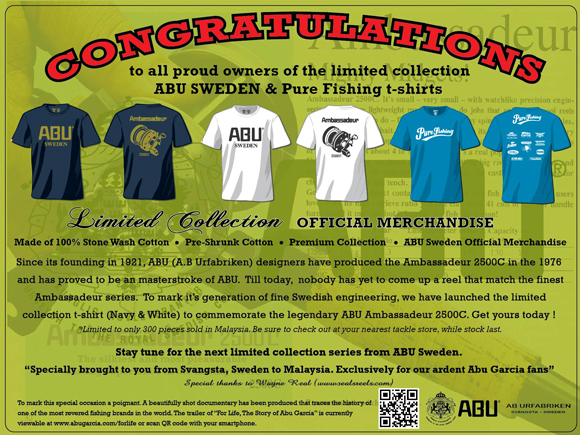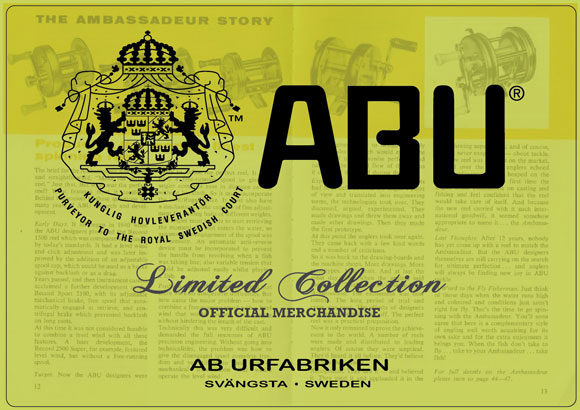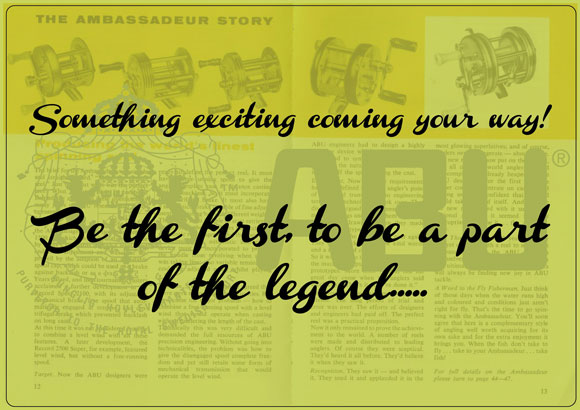 ABU Svangsta Sweden Ambassadeur 2500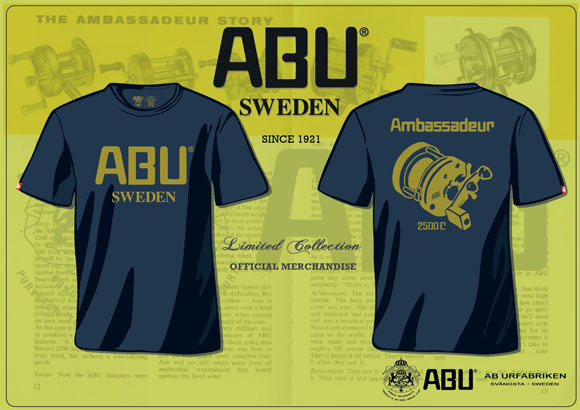 1) Made out of 100% Stone Wash Cotton – The shirt has undergo a second process of 'tumbling' inside a machine to achieve soft, tender, delicate cotton finishing that is comfortable for our daily wear.
2) Pre-shrunk cotton – Our t-shirt/cotton material will never shrink in size after a few wash. Whereas, other normal cotton will have 100% chances of shrinkage, making the t-shirt run out of shape and the cotton fibre deteriorate
3) Printing- High-quality rubberised tampo silk-screen printing. Very thin layer of prints with superior sharpness and quality of ink solvent is used. Resist from peeling, and color-fastness. Textured and vintage finishing on ABU SWEDEN series.
4) Made – Official Merchandise from ABU SWEDEN. Imported T-shirt, with high quality materials (PU plastic packaging- to ensure T-Shirt would have less crease and crumpled during transportation/ Premium Hang Tag- A collector's item ABU SWEDEN-AB URFABRIKEN Svangsta, Sweden)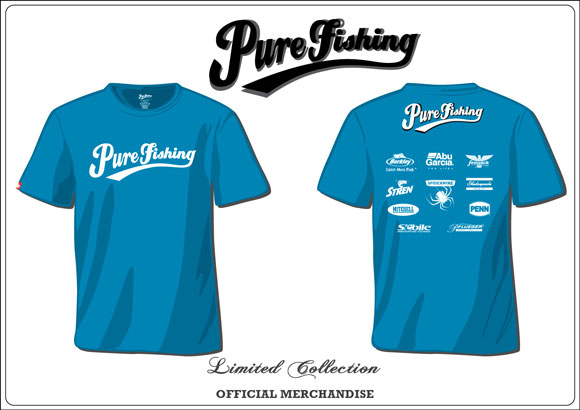 Please contact Ming, re purchase of these limited to 300 ABU 2500 shirt, also available in white.
mjliu@purefishing.com
You can also write
ATTN : Ming
36, Jalan Kartunis U1/47,
Kawasan Perindustrian Temasya,
40150 Shah Alam,
Selangor
Malaysia.