Patents

Some of these designers at Svangsta worked in teams, so some patents are in multiple names while others are single designers working alone on a particular task.
I have found around 30 detailed patent drawings and many more with the help of John Fiskat to share here. Sadly many are without any detail other than the image of the drawing, no date, no designers , we merely know it is ABU. Most found so far are for Reels but Lures, and other miscellaneous items exist, like Scales, rucksacks, Concepts for presentation of lures at point of sale etc.
Many other are to be added, such as Goran Enocson with whom I will have contact soon regarding his patents/designs.
I would dearly love to find the patent info for Ake Murvall and Stig Svenssen who were among the first engineer/designers appointed by Gote Borgstrom.
Click on the Patent name to see more image and text details.
Readers may feel free to nominate more if information is available to them.
I do hope we can add a lot more along with bibleographic detail and photos of inventors/designers.
Jan-Ake Andersen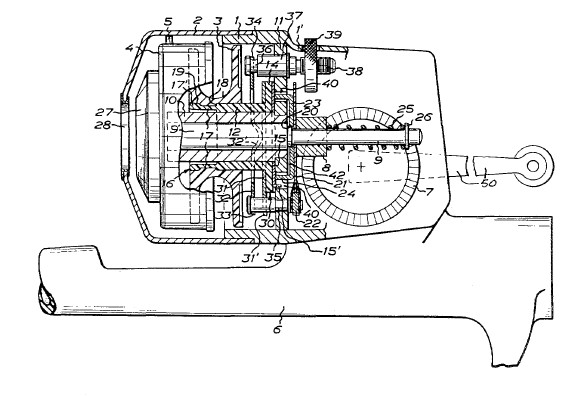 Gerth Blomgren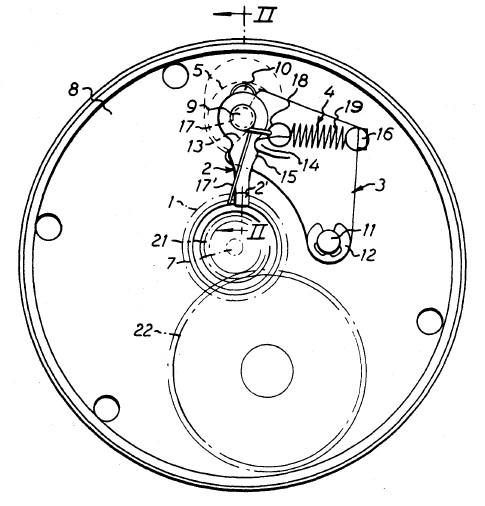 Lars-Olof Carlsson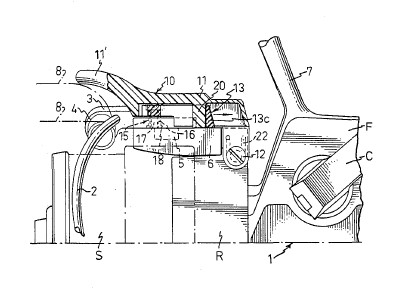 P.E.L. Frode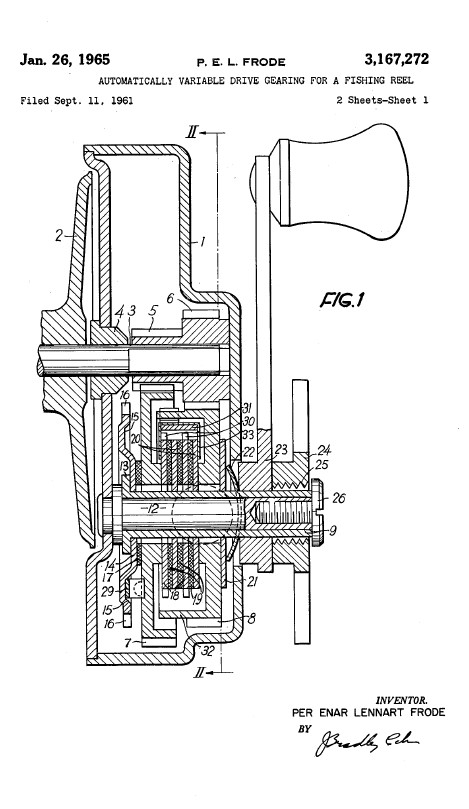 Kurt Harre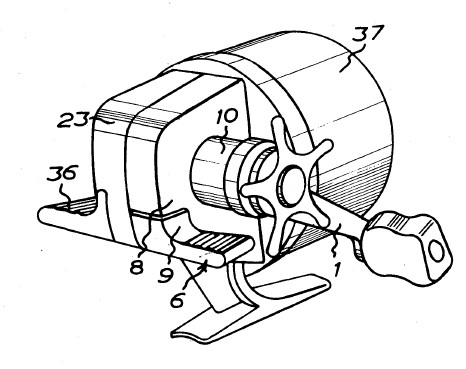 Abumatic thumb operated braking device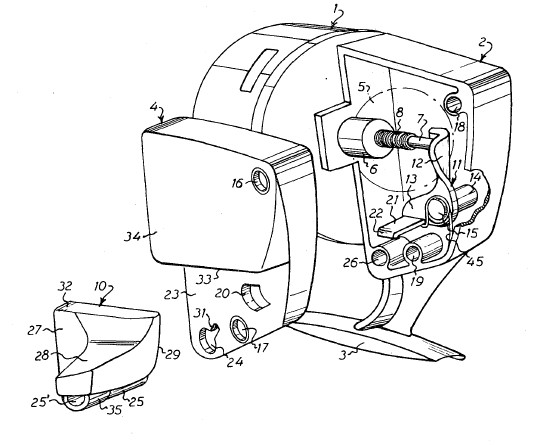 Bengt Henriksson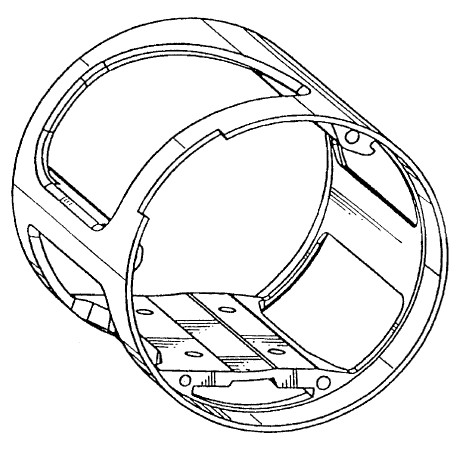 Bertil Jansson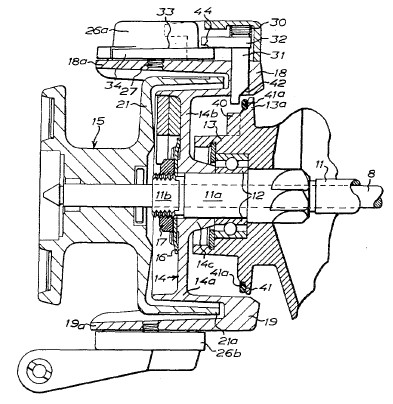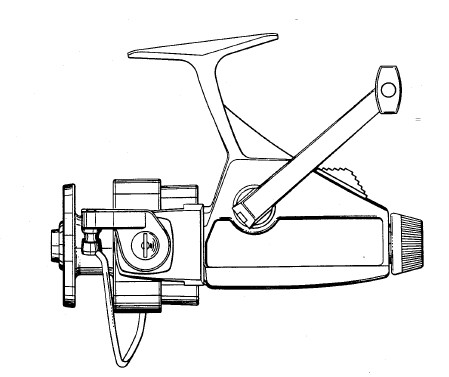 Jarding Karlsson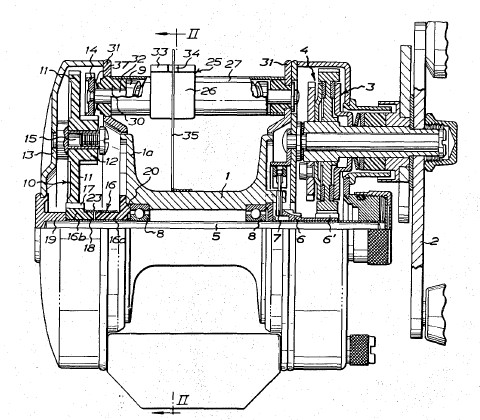 Free casting position level-wind mechanism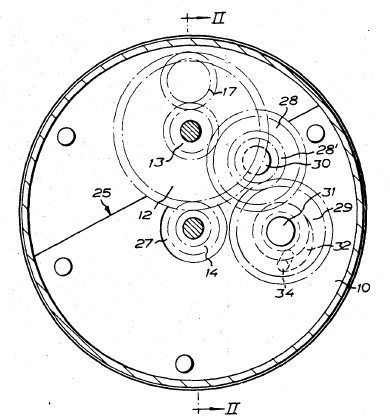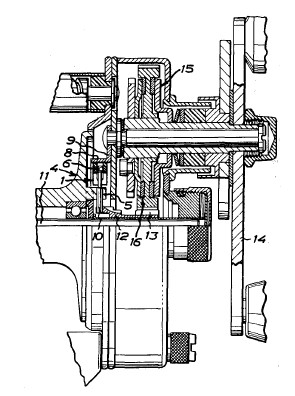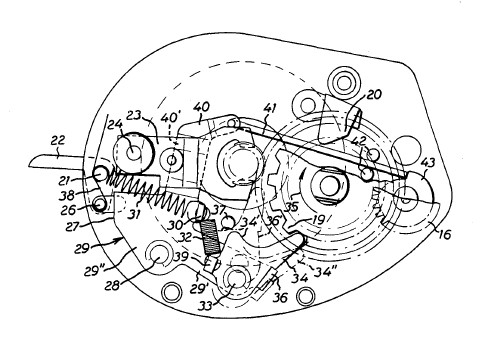 Borje Moosberg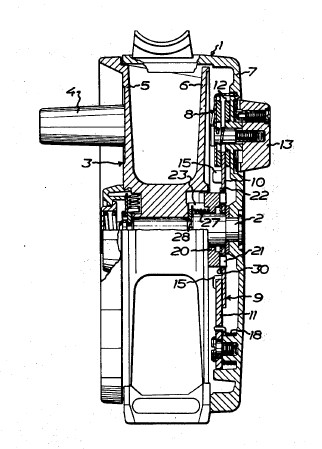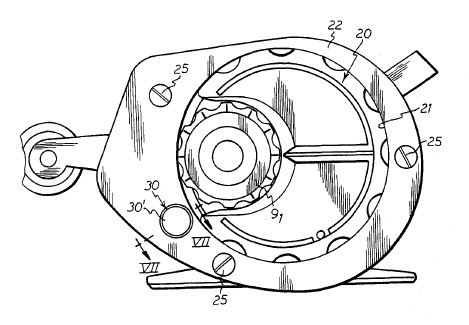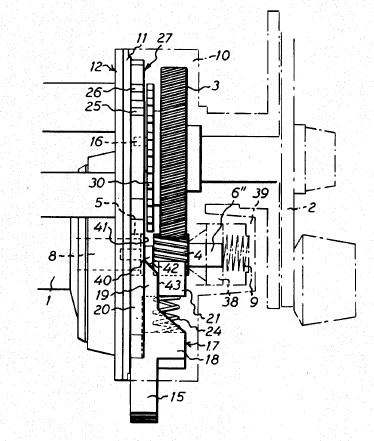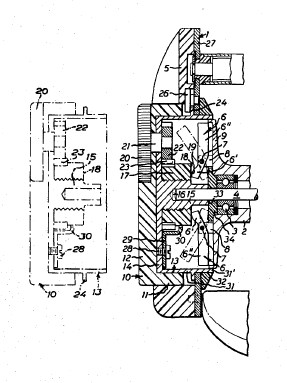 Ake Murvall
Ake is probably the most noted of many famous engineers employed by ABU, as he was the father of the modern baitcaster Ambassadeur 5000.
What more can be said?
The reel still held up as the epitome of perfection in regard to the multi-featured modern round red reel which as just continued to be improved upon over 6 decades.
The long awaited full Patent drawing in PDF format click here
Supplied courtesy of my fishing jounalist friend Patrik Tjornmark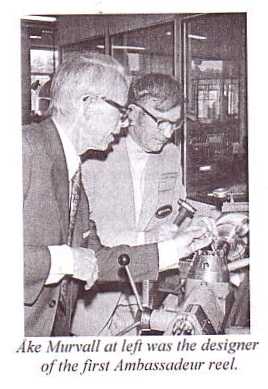 So much more is attributed to him over the next few decades!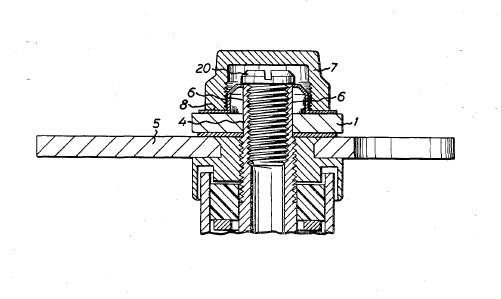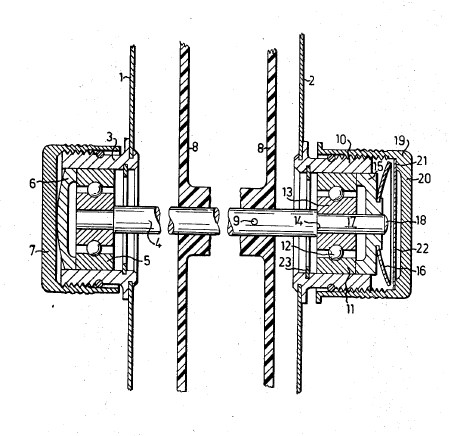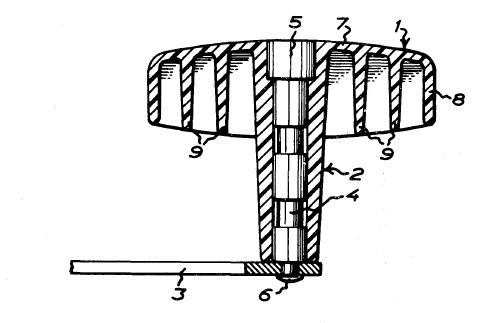 Karl Nurmse
Thanks to my friend Kalle Kroon for this biographic infomation below.
In my opinion, one of the two most important designers and patent holder for ABU.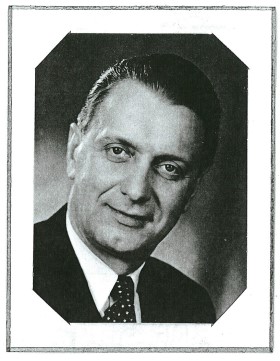 The man at work!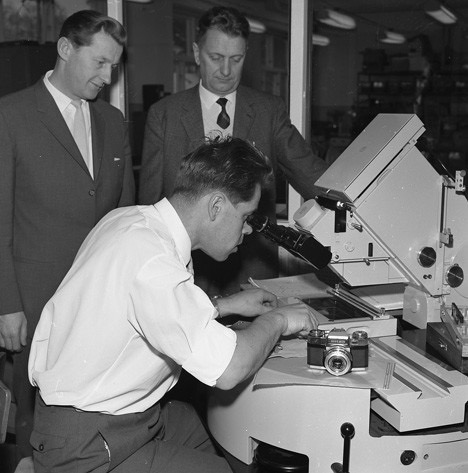 Kalle was born 17th July 1917, in parish Kudina, village of Kaiavere near the Universtiy town Tartu, Estonia.
He had a wife Kerstin, who was a sister of Lennart Bengtsson, the Reklam manager of ABU.
He began his career in ABU ca 1954-55, and retired in 1983. He always had a bicycle for coming work, he died suddenly 18th November 1988 . He was a good friend to Lennart Borgstrom and his family,
He created ABU 444(his first main project), Cardinal 66 and 77 construction, the form was given by one Danish professional designer.
Karl was a great fisherman as well as designer.
Thanks to Kalle Kroon for the above images and following e-mail
Here I send some photos of Karl Nurmse, the inventor of Abu 444, Abumatics and all Cardinals (up to the black series, not incl.), and the chef constructor of Abu in 28 years.
I received those photos from his wife Kerstin Nurmse, still living in Sweden.
The sea trout pictured here was a 7 kg. specie, and the fishing place was river Mörrum. As one can see, the reel was his own invented Abu 444.
This trout was his first and remained his biggest.
Regards
Kalle
Many thanks to Kalle Kroon from Estonia.
You will see what a prolific producer of a wide range of ABU designs Karl Nurnse was for Svangsta.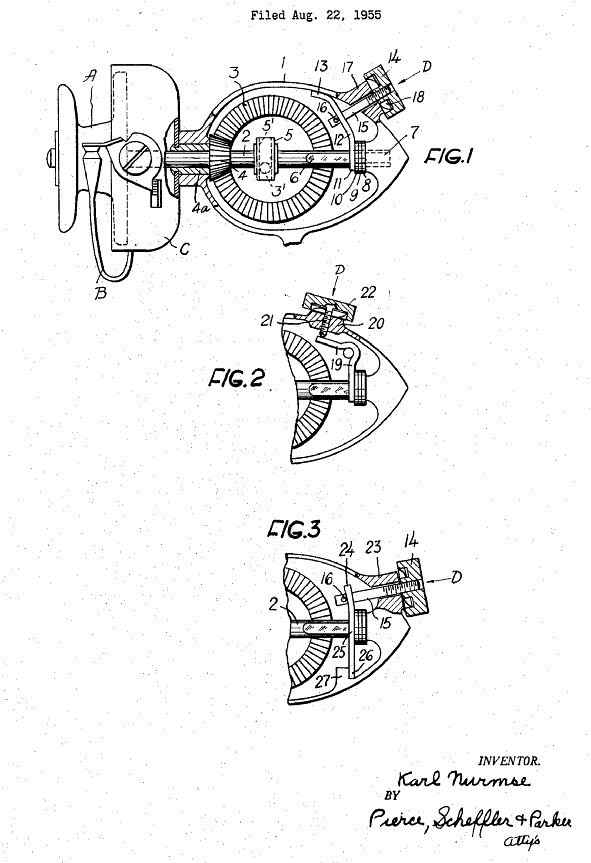 He created the syncro-drag for Abumatic, and other, see other patents.
Then he became the head of construction department and supervisor to all new constructions in ABU.
He had also a nickname in Scandinavia- "Haspel-Kalle" as he was famous for his invented reels mentioned above. Kalle means the same as Karl in Scandinavia.
Nurmse invented and constructed all first Abumatic reels such as 30, 60, 60 and 80. Others constructed constructed 17, 180 with double-pin line catchers.
thanks to Kalle Kroon for this help.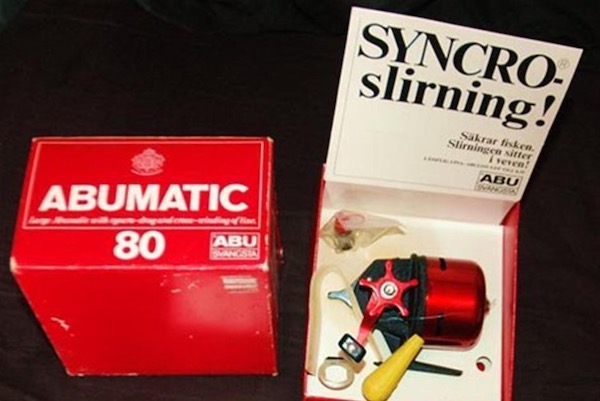 Words from Len Borgstom re the Synchro drag system created by Karl

"Nurmse was an Estonian and was the designer of the Synchrodrag system.
It was necessary on the Abumatic reels as we decided to have a fixed spool on our reels to prevent line-twist, when a fish was taking out line.
A truly fixed spool however meant that the winding cup would have to be turned when fish was taking out line.
Therefore it was important to be able to quickly change your drag.
Having the dragadjustment in the reel handle was perfect.
As you know, you can now find the Synchrodrag also on the big Ambassdeurs.
Len"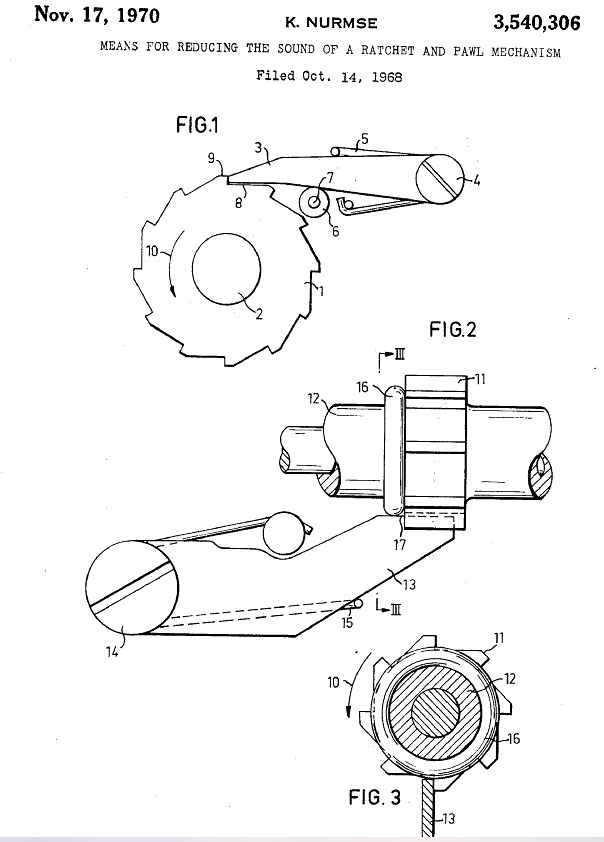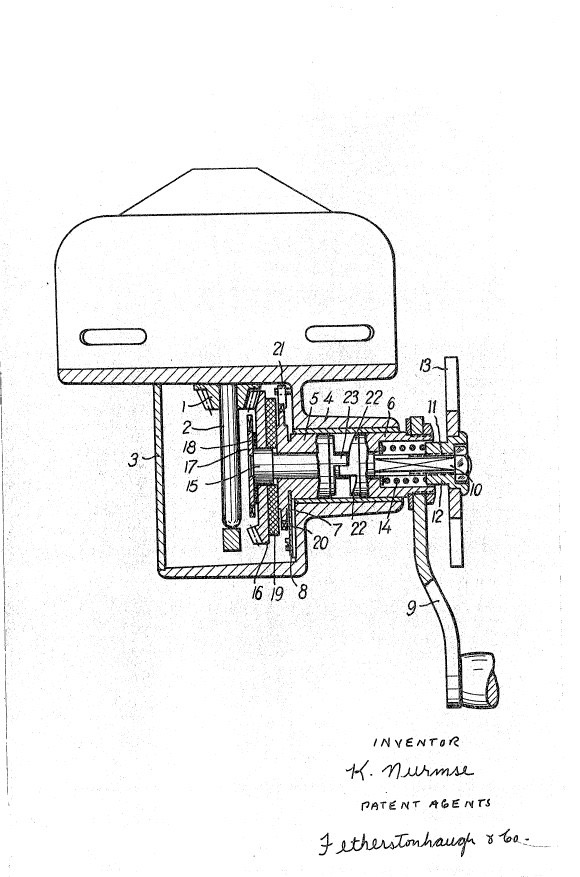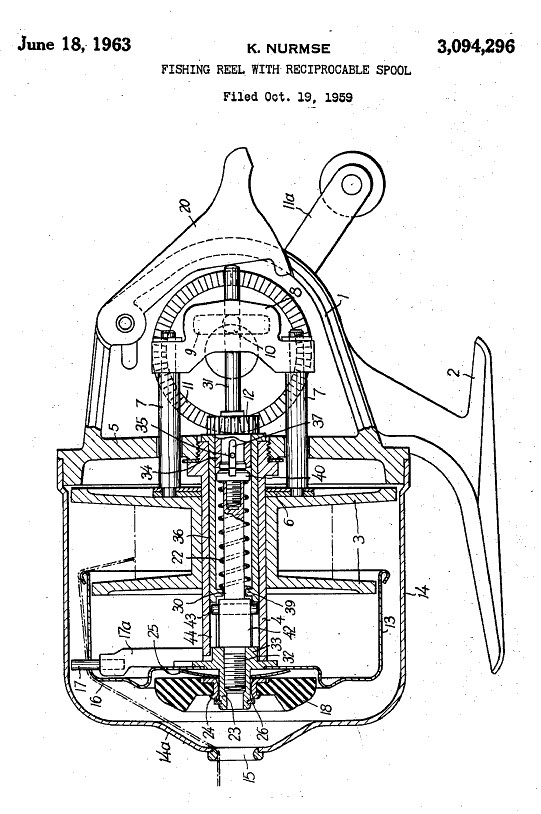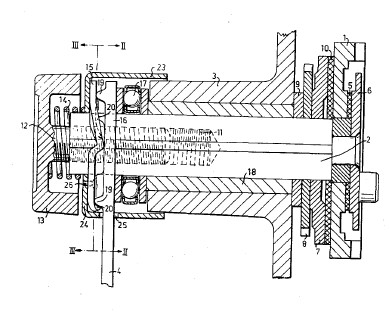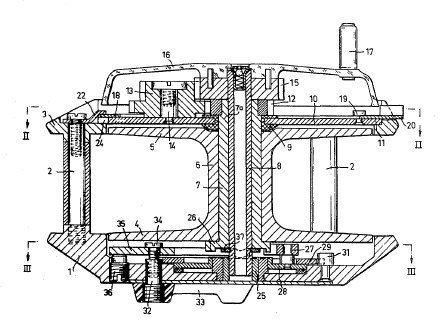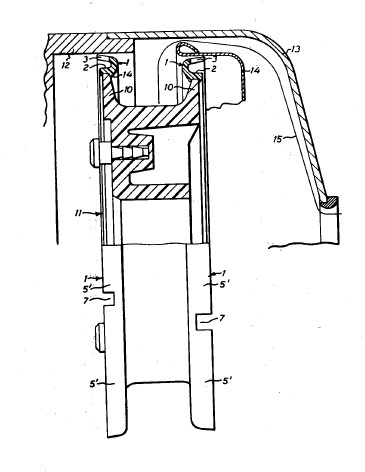 Most known for reels, Karl Nurmse also desined the ABU Ergon bait.
The wonderful and quite rare ABU Wader, Gaff Hook and Tailer

The sophisticated mechanism proved too expernsive to market and was around just one year.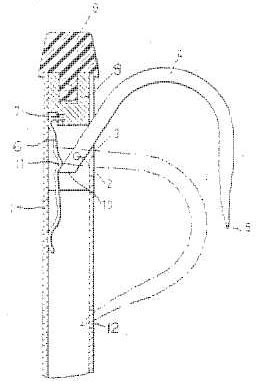 Below, one of his simplest designs, a telescopic rod ring

Hugo Svensson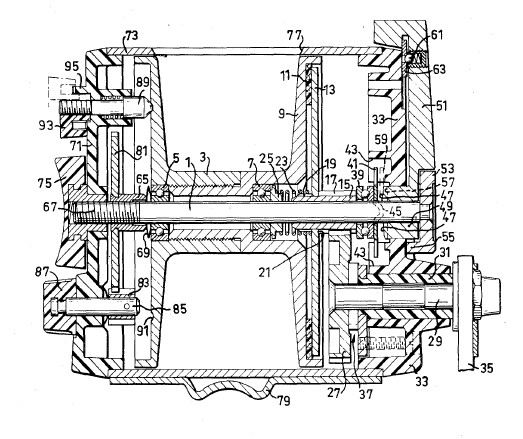 Trolling reel, deep sea ABU 20/30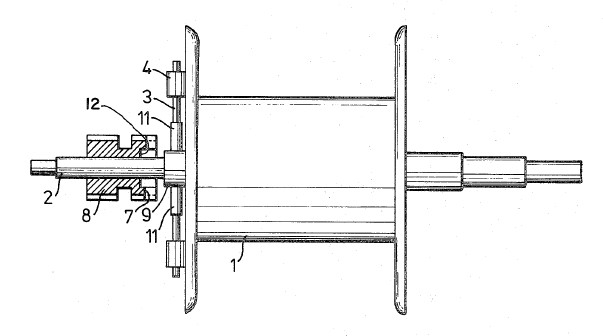 Coupling device casting reel spool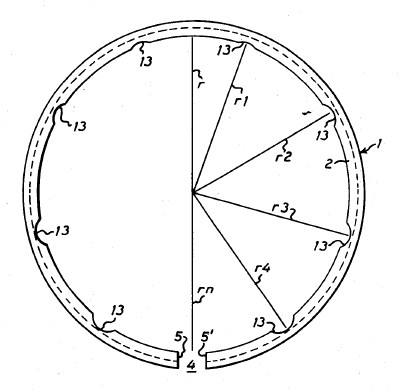 Line protecting element casting reels
Patrik Svenssen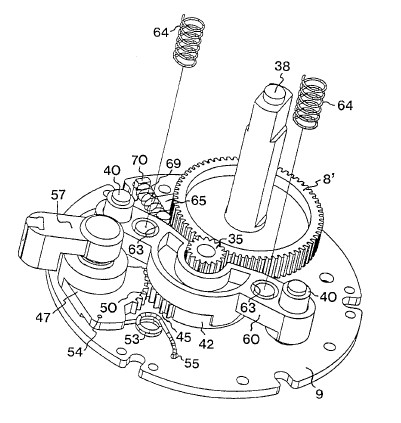 Bert Tansson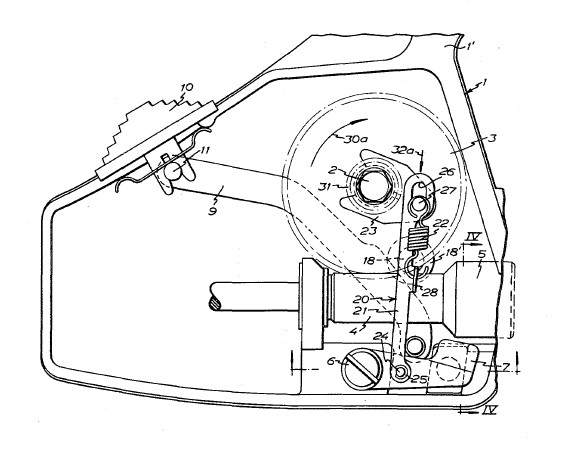 Fixed spool disengageable blocking mechanism
Karl Turesson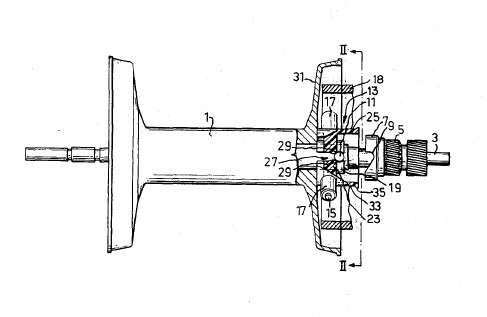 Now identified ABU Patents
Ambassadeur Spool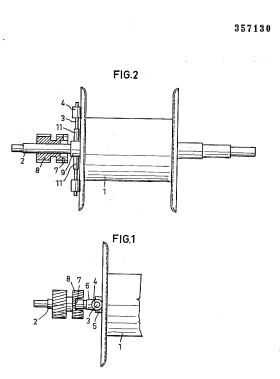 H. Svensson 1971

Abumatic and 500 Series Reel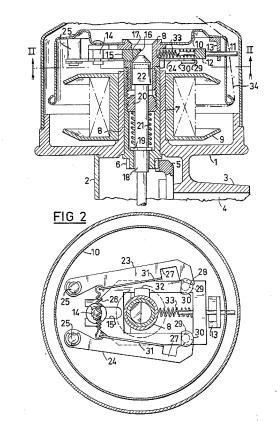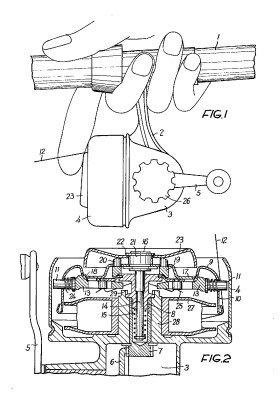 Ake Murvall 1961
444 and Diplomat Fly 152/178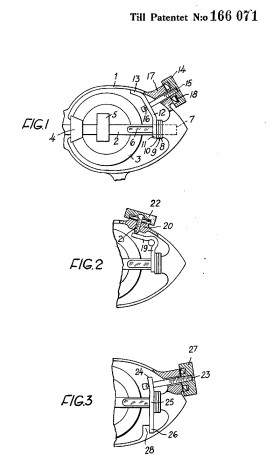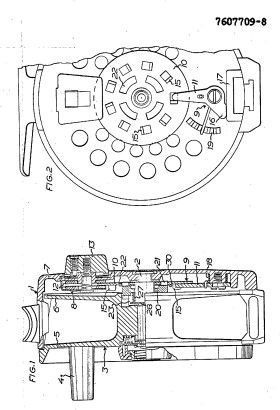 K. Nurmse 1954 B S Mooseberg 1976/78
Please be patient and enjoy as they appear and do contribute!
If you have any others not listed above, that are unneeded or doubles in your collection and are available for a reasonable fee, I would be very pleased to hear from you.